RN Clinical Registered Nurse for Dr Phillips Hospital PCU night shift
OH Dr. P. Phillips Hospital
Success Profile
Are you ready to help us redefine the future of healthcare? We have found the following attributes to be key factors for determining your success. Additional, related traits are also listed below.
Patient-Focused 10
Community-Minded 9
Multi-Tasker 7
Problem Solver 8
Compassionate 10
Effective Communicator 8
Traits are on a scale of
0
to
10
Addtional Traits
Integrity
Growth-Oriented
Team Player
Quote
What I like best about my job is the support that I get from my team mates as well as management. We are constantly coming up with ideas that improve the unit, improve the patient care, and improve interpersonal relationships.

Patricia K., Intensive Care Unit Registered Nurse
Benefits
Flexible Spending Accounts

Provides an opportunity for team members to deduct projected expenses for dependent daycare upon benefits eligibility or non-covered healthcare or adoption expenses from their pre-tax pay.

TIME OFF

May be used for vacations, holiday, or illness or any activity that requires you to be absent from work. 

Compensation

Additional pay provided for evening, night, weekend, or holiday hours worked.

Tutition Reimbursment

Available to team members after six months of employment. Covers tuition and book expenses up to a specific amount for both full-time, variable full-time, and part-time team members. 

Dental insurance

Several insurance options are available for full-time, variable full-time,, and part-time team members.

Medical insurance

Several insurance options are available for full-time, variable full-time,, and part-time team members.
Responsibilities
Specialize in Unparalleled Patient Care at Dr. P. Phillips Hospital.

With an international reputation for highly specialized care and state-of-the-art medicine, Dr. P. Phillips Hospital is a 237-bed, full-service medical/surgical facility serving the needs of Southwest Orange County residents. In addition to being supported by a team of outstanding nurse leaders, top-quality support staff and world-renowned physicians, Dr. P. Phillips Hospital will take your skills and capabilities further with the latest tools and resources, as well as leading-edge technology in diagnostic imaging, cardiovascular catheterization and angiography. Here, we have built a reputation around solving complex challenges, hiring the best professionals and staff to lead our patients toward the best outcomes.

Dr. P. Phillips Hospital, a part of Orlando Health, is currently seeking a Registered Clinical Nurse  professional to join their PCU team with the following qualifications:
Current license in the State of Florida renewed every two years. Graduate of an approved school of nursing, BSN preferred.  Maintains current BLS certification. ACLS, NRP, PALS, TNCC are required for certain areas.  Twelve months hospital RN experience required. Based on area of assignment, specialty courses and specialty experience may be required. Must meet unit specific performance competencies.
Assumes responsibility for professional development and continuing educational.
Meets all mandatory and developmental requirements for Orlando Health and unit/department.
Provides direct patient care.
Assess patient's needs and develops/revises an individualized plan of care based on patient needs and responses. Evaluates the patient's progress toward attaining expected outcomes.
Demonstrates the knowledge and skills necessary to provide care appropriate to the age of the patients served on his or her assigned unit/ department.
Demonstrates knowledge of the principles of growth and development over the life span, assesses the data reflective of the patient's status and interprets the necessary information needed to identify each patient's requirements relative to his or her age specific needs.
Coordinates the care and delegates as appropriate to other team members on a defined group of patients.
Documents patient care in a knowledgeable, skillful and consistent manner meeting all required and regulatory standards. This includes but is not limited to: patient assessment, education, medication administration, treatments and patient safety.
Demonstrates competency in nursing skills and use of patient care/unit equipment as defined by unit/ department specific requisite skills.
Prioritizes patient care in an ongoing manner in accordance with Evidence Based Practice Standards of Care.
Practices effective problem identification and resolution.
Delegates tasks and duties to healthcare team members in accordance with the patient's needs and the team member's capabilities and qualifications.
Communicates appropriate information regarding patient condition or unit concerns to other health care team members.
Respects diversity by building respectful relationships with all team members and customers.
Functions as a patient and family advocate
Demonstrates caring practices by providing a compassionate and therapeutic environment for patients and their families.
Integrates patient and family education throughout the delivery of care.
Participates in process improvement activities as assigned.
Demonstrates awareness of legal issues and patients' rights.
Able to maintain reasonably regular, punctual attendance consistent with Orlando Health policies, the ADA, FMLA and other federal, state and local standards.
Able to maintain compliance with all Orlando Health policies and procedures.
Nursing Careers at Orlando Health
If you're ready for a higher level of care, take your nursing skills to the Orlando Health system. Here, you'll build on our 100-year history of care while building an exceptional career of your own.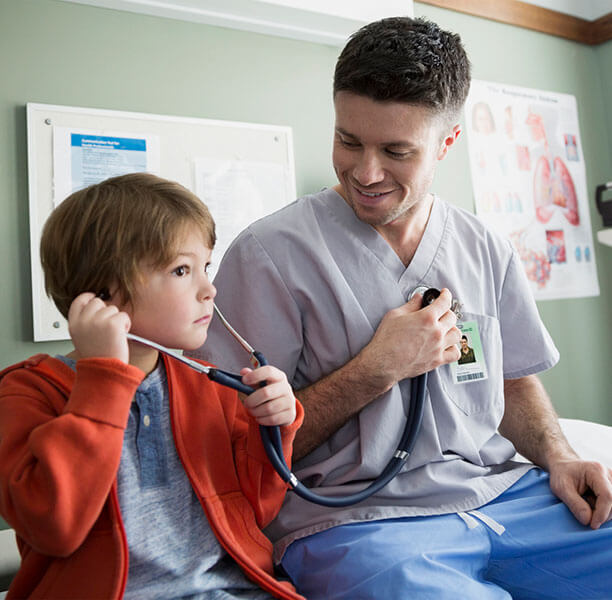 Important Notice
Orlando Health is currently experiencing technical issues with the applicant website. To continue the application process, please submit your resume via email to: R-Recruitment@orlandohealth.com.