Nurse Practitioner - Orlando Health - Arnold Palmer Hospital
Orlando Health Physicians
Success Profile
Are you ready to help us redefine the future of healthcare? We have found the following attributes to be key factors for determining your success. Additional, related traits are also listed below.
Patient-Focused 10
Community-Minded 9
Multi-Tasker 7
Problem Solver 8
Compassionate 10
Effective Communicator 8
Traits are on a scale of
0
to
10
Addtional Traits
Integrity
Growth-Oriented
Team Player
Quote
What I like best about my job is the support that I get from my team mates as well as management. We are constantly coming up with ideas that improve the unit, improve the patient care, and improve interpersonal relationships.

Patricia K., Intensive Care Unit Registered Nurse
Benefits
Flexible Spending Accounts

Provides an opportunity for team members to deduct projected expenses for dependent daycare upon benefits eligibility or non-covered healthcare or adoption expenses from their pre-tax pay.

TIME OFF

May be used for vacations, holiday, or illness or any activity that requires you to be absent from work. 

Compensation

Additional pay provided for evening, night, weekend, or holiday hours worked.

Tutition Reimbursment

Available to team members after six months of employment. Covers tuition and book expenses up to a specific amount for both full-time, variable full-time, and part-time team members. 

Dental insurance

Several insurance options are available for full-time, variable full-time,, and part-time team members.

Medical insurance

Several insurance options are available for full-time, variable full-time,, and part-time team members.
Responsibilities
Orlando Health is a not-for-profit health care organization, a community-based network of hospitals and care centers in the Orlando region and home to one of the largest tertiary facilities and Central Florida's only Level One Trauma Center, designated as a "Trauma Program of Excellence".  As a family of specialty and community hospitals, each has its own character, a natural extension of the specialized services offered. It is our mission that unifies us – to offer superior service and provide quality healthcare to the people of Central Florida. Our hospital system includes Arnold Palmer Hospital for Children, Winnie Palmer Hospital for Women, UF Cancer Center Orlando, Dr. P. Phillips Hospital, South Seminole Hospital and Orlando Regional Medical Center; Teaching Hospital and Central Florida's only Level One Trauma Center.  
Arnold Palmer is seeking a Nurse Practitioner for the Pediatric Development Clinic.  This is an Office Based - Outpatient - Mon-Fri role. 
Essential Functions
Assesses the physical and psychosocial status of patients by means of interview, health history, physical examination, and diagnostic studies.

Recognizes deviations from normal in the physical assessment; works collaboratively to formulate treatment plans.

Implements appropriate management based on laboratory results, physical assessment, routine diagnostic and follow-up studies, therapeutic measures, admission and discharge care in accordance with written practice protocols.

Initiates appropriate actions to facilitate the implementation of therapeutic plans that are consistent with the continuing healthcare needs of patients.

Demonstrates the knowledge and skills necessary to provide care appropriate to the age of the patients served.

Demonstrates caring practices by providing a compassionate and therapeutic environment for patients and their families.

Demonstrates awareness of legal issues and patients' rights.

Identifies, analyzes, and resolves patient care issues to foster significant improvement in patient care.

Dictates and documents an accurate and timely manner.

Maintains provision of preventive health services.

Conducts or participates in daily multidisciplinary rounds.

Triages patients.

Shares clinical expertise with professional and supportive personnel and collaborates with other healthcare disciplines to ensure continuity and quality of care.

Maintains reasonably regular, punctual attendance consistent with Orlando Health policies, the ADA, FMLA and other federal, state and local standards.

Maintains compliance with all Orlando Health policies and procedures.
Other Related Functions
Acts as a role model and resource person for staff.

Participates in review and revision of policies and procedures.

Demonstrates compliance with standards of regulatory and accrediting agencies.

Establishes relationships with professionals of other health-related groups within the community.

Demonstrates effective verbal and written communication with diverse populations, including physicians, employees, patients, and families.
Education/Training
MN or MSN or DNP or PhD or DNS degree in nursing required.
Licensure/Certification
ARNP license in the state of Florida.

After July 1, 2006, licensure applicants are required to have national advanced certification from an approved nursing specialty board.

Maintains current BLS certification.
Experience
Nursing Careers at Orlando Health
If you're ready for a higher level of care, take your nursing skills to the Orlando Health system. Here, you'll build on our 100-year history of care while building an exceptional career of your own.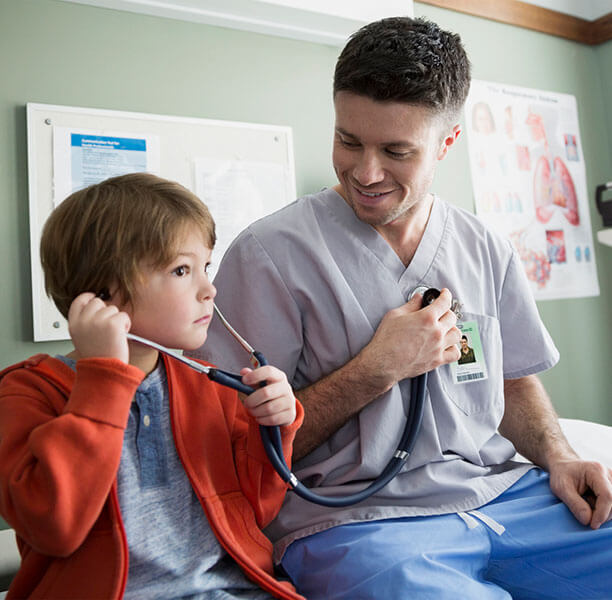 Important Notice
Orlando Health is currently experiencing technical issues with the applicant website. To continue the application process, please submit your resume via email to: R-Recruitment@orlandohealth.com.