Clinical Assistant Nurse Manager- ICU- Full Time- South Seminole Hospital
OH South Seminole Hospital
Success Profile
Are you ready to help us redefine the future of healthcare? We have found the following attributes to be key factors for determining your success. Additional, related traits are also listed below.
Patient-Focused 10
Community-Minded 9
Multi-Tasker 7
Problem Solver 8
Compassionate 10
Effective Communicator 8
Traits are on a scale of
0
to
10
Addtional Traits
Integrity
Growth-Oriented
Team Player
Quote
What I like best about my job is the support that I get from my team mates as well as management. We are constantly coming up with ideas that improve the unit, improve the patient care, and improve interpersonal relationships.

Patricia K., Intensive Care Unit Registered Nurse
Benefits
Flexible Spending Accounts

Provides an opportunity for team members to deduct projected expenses for dependent daycare upon benefits eligibility or non-covered healthcare or adoption expenses from their pre-tax pay.

TIME OFF

May be used for vacations, holiday, or illness or any activity that requires you to be absent from work. 

Compensation

Additional pay provided for evening, night, weekend, or holiday hours worked.

Tutition Reimbursment

Available to team members after six months of employment. Covers tuition and book expenses up to a specific amount for both full-time, variable full-time, and part-time team members. 

Dental insurance

Several insurance options are available for full-time, variable full-time,, and part-time team members.

Medical insurance

Several insurance options are available for full-time, variable full-time,, and part-time team members.
Responsibilities
South Seminole Hospital is a 206-bed, full-service, medical/surgical community hospital located in scenic Longwood, Florida. The hospital is a part of Orlando Health and serves the residents of Seminole County, Florida. Our team is dedicated to offering quality healthcare services and programs to meet the needs of our community. We use the latest equipment, perform the most advanced medical procedures and offer prevention, wellness and community outreach services. The hospital is also home to one of Orlando Health's three Air Care Team helicopter bases, allowing critical patients to be transferred to ORMC's Level I Trauma Center. South Seminole Hospital is home to Orlando Health Behavioral Healthcare, an 80-bed psychiatric hospital. Patients suffering from mental and addictive disorders, such as major depressive disorders, depression and bipolar disorder to schizophrenia, as well as addictive behaviors stemming from drug and alcohol use, are treated at this facility. The facility has three adult units, a unit for adolescents and children, and a unit for adults requiring an intensive level of care.

Position Summary
Responsible for the day to day operations within the clinical setting to ensure delivery of quality service and optimal patient flow.
Responsibilities:
Manages staffing for assigned and oncoming shifts, based on patient acuity to insure patient care needs are met and budgetary boundaries are observed.
Coordinates patient flow by working directly with the Administrative Supervisor office, Case Management, Discharge Planners etc.
Monitors overall status of patients within area of responsibility and closely monitors status of seriously ill patients.
Assists with the clinical evaluation of team members, completes written clinical performance evaluations and conducts timely team member assessments.
Ensures compliance with certifications, licenses and required education for team members.
Assists in the coordination and participates in the delivery of patient care ensuring compliance with physician orders and established policies, procedures and standards of practice.
Ensures incident reports are completed appropriately and follows up with incident reports as needed.
Participates in multidisciplinary rounds.
Performs direct patient care activities as required to meet operational needs.
Interfaces with patients and families to provide instruction, promote participation in patient care and to coordinate nursing activities.
Plans and evaluates compliance with organizational, regulatory policies and procedures.
Ensures evidenced based, quality clinical nursing practice consistent with nursing research, organizational and national practice standards are being performed by staff (i.e., Core Measures and HAC prevention).
Expresses ideas clearly and effectively in verbal and written communication to team members and groups.
Participates and/or leads in staff meetings and staff huddles.
Embraces, communicates and promotes change.
Utilizes effective fiscal management skills with financial resources.
Monitors the use/maintenance of equipment to insure staff have the needed equipment for patient care and they are able to appropriately utilize equipment.
Contributes to the strategic and financial planning of the unit/department.
Cultivates exemplary customer service throughout the unit/department by conducting customer service rounds and investigating and responding to patient/family and physician complaints.
Maintains a regulatory ready environment of care.
Facilitates and supports team member involvement in professional and organizational activities as well as unit and hospital based committees.
Demonstrates professional accountability by maintaining proficiency in assigned role and involvement in professional organizations.
Identifies issues arising from individual differences and develops awareness of those issues in nursing staff, medical staff and other health care providers.
Advocates on behalf of the nursing staff to represent the concerns of patients, families and staff.
Holds self and others accountable to Orlando Health's mission, vision and values.
Manages various human resources functions including hiring, work assignments, coaching plans, and performance counseling.
Maintains reasonably regular, punctual attendance consistent with Orlando Health policies, the ADA, FMLA and other federal, state and local standards.
Maintains compliance with all Orlando Health policies and procedures.
Other Related Functions
Knowledge of risk management concepts
Participates in Process Improvement activities as assigned
Interprets the appropriate information need to identify each patient's requirements relative to their age specific needs and to provide nursing care needed as described in the unit/department's policies and procedures
Qualifications:
Graduate from an approved school of nursing with a Bachelor's of Science in Nursing degree.
Licensure/Certification:
Maintains current professional license as a registered nurse in the State of Florida.

Maintains current BLS; as determined by specialty area ACLS, PALS, NALS, or TNCC.
Experience:
Two (2) years of experience as a registered nurse in the acute care setting.
Nursing Careers at Orlando Health
If you're ready for a higher level of care, take your nursing skills to the Orlando Health system. Here, you'll build on our 100-year history of care while building an exceptional career of your own.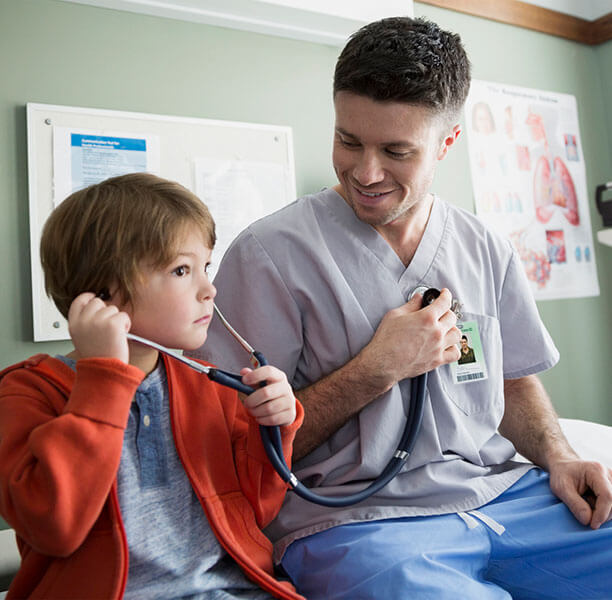 Important Notice
Orlando Health is currently experiencing technical issues with the applicant website. To continue the application process, please submit your resume via email to: R-Recruitment@orlandohealth.com.